4Way Apple Vegan Leather Shoulder Pouch Bag
BLUE
A shoulder pouch bag made from a combination of eco-friendly apple vegan leather, which was created by upcycling discarded apples, and summer-like PVC.
Uses VEGATEX apple leather, which is also USDA certified.
Compared to genuine leather and conventional synthetic leather, it is resistant to fading and has excellent breathability, so it can be used for a long time.
In addition, it is soft, lightweight, and water resistant, so it can be used vigorously and is easy to clean.

Comes with a short removable handle and an adjustable shoulder, so there are 4 ways to use it according to the scene and fashion.
There is also a card case inside, so you can go out with just this one!
As a bag that matches summer fashion, of course,
The transparent PVC makes it convenient for you to see the contents at a glance, making it convenient for daily use, traveling, or as a pouch to bring on an airplane.
Size:width28cm×height18cm
※Hand strap 37cm
※Shoulder Strap MAX100cm
Weight:200g
Material:Apple Vegan Leather
Origin:China
・Uses vegan leather made by upcycling apples that are scheduled to be discarded
・Fastener opening and closing
・Removable hand strap (length cannot be adjusted)
・Removable shoulder strap (length adjustable)
・Card storage case
* Depending on your monitor settings and lighting, the color of the actual product may look slightly different.

廃棄予定のりんごをアップサイクルして生まれた、USDA認証も受けているVEGATEX社のアップルビーガンレザーを使用。
実に限らず、種や木、ジュースなどもアップサイクルし、限りなくフードロスを無くしています。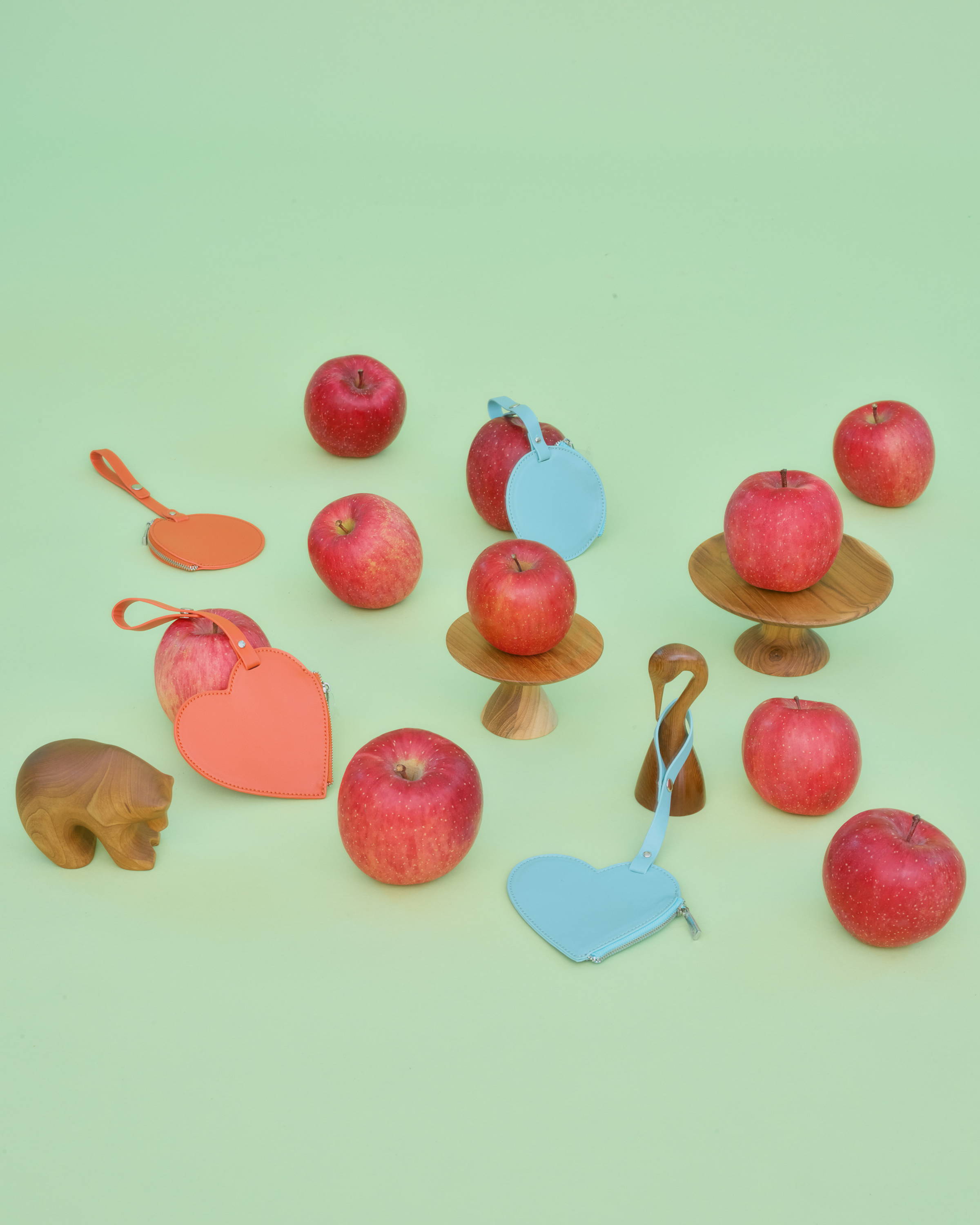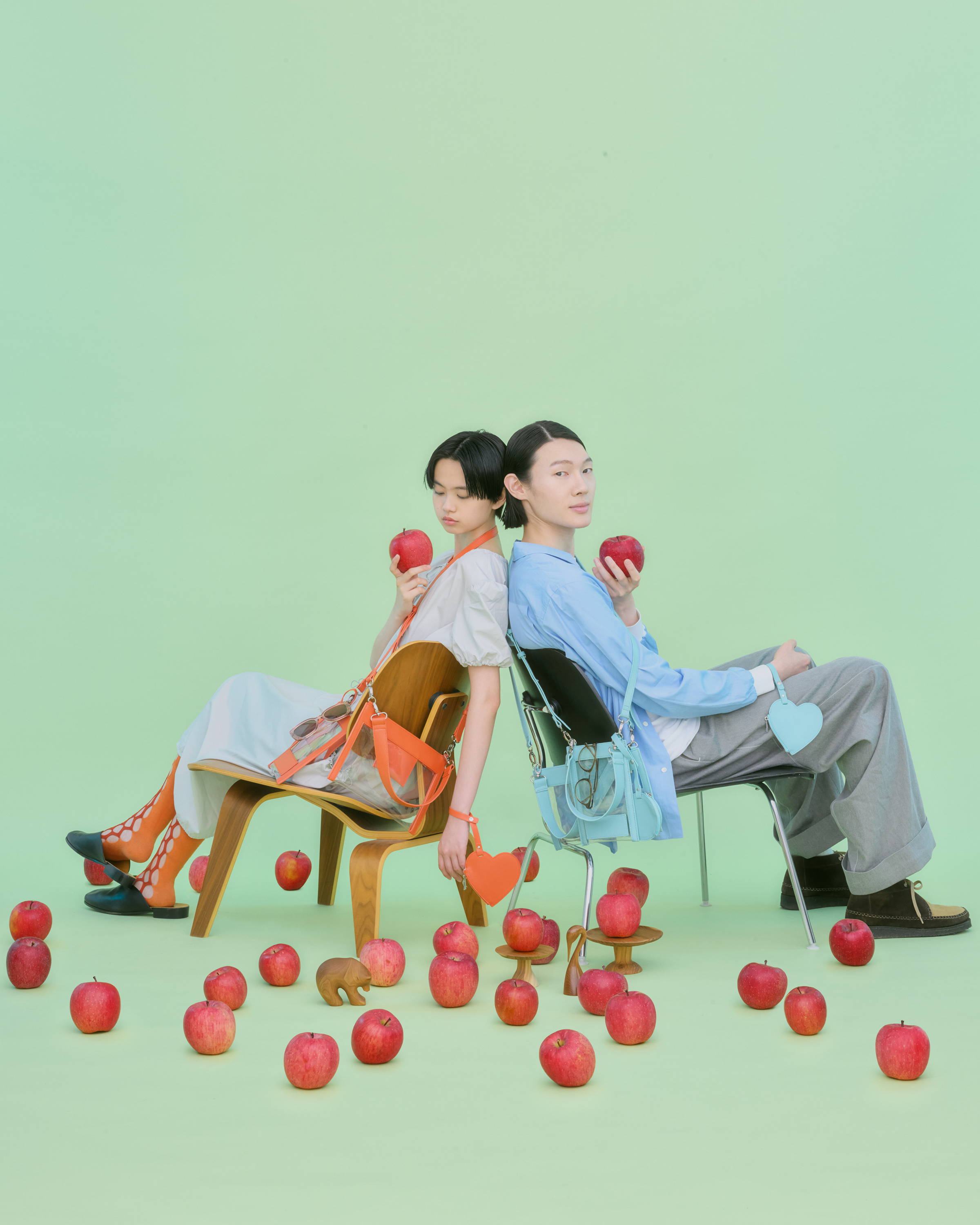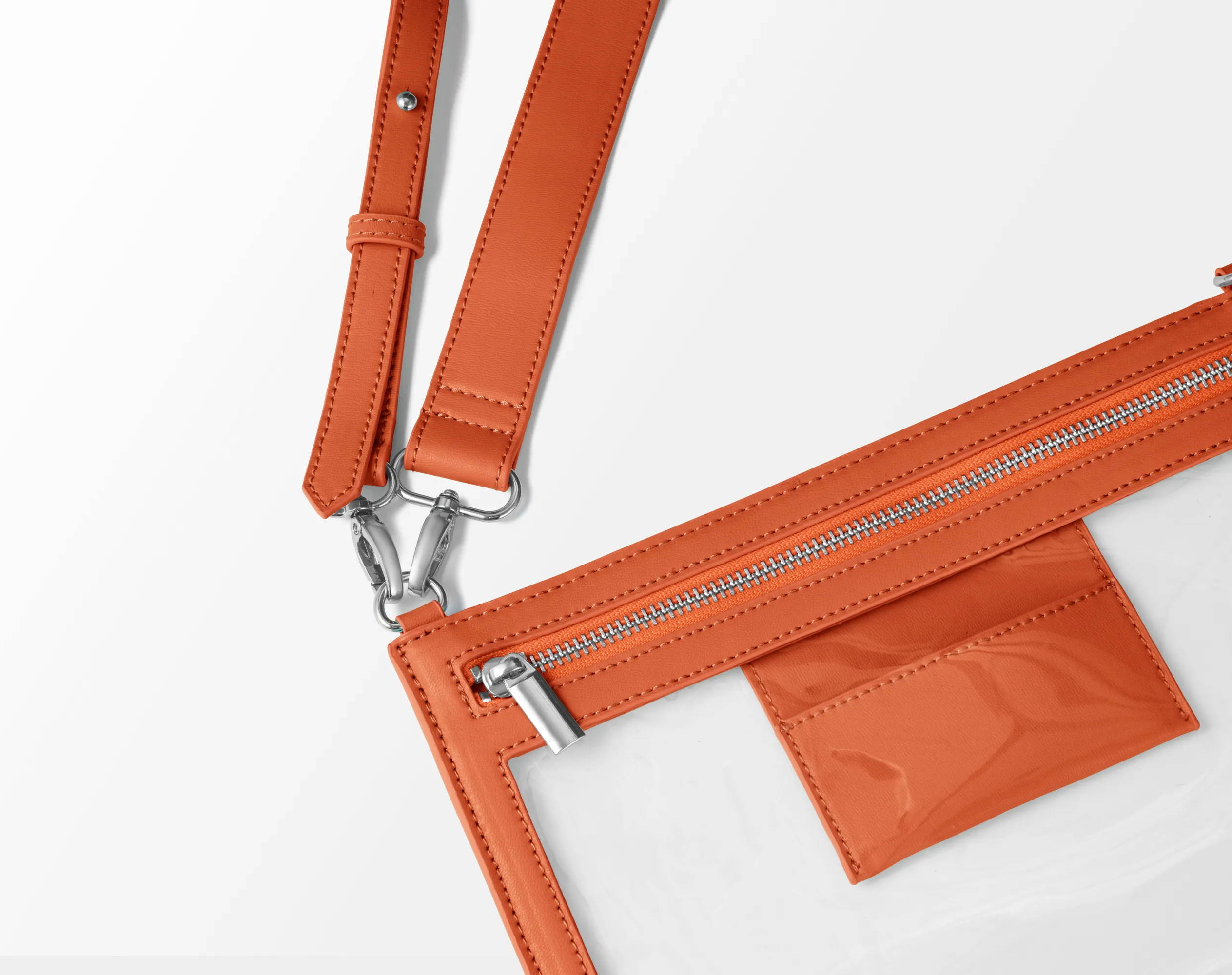 従来の合成皮革と比べて、アップルレザーは
色褪せにくく、また耐久性が通気性にも
優れているのが特徴。
また、ソフトで軽く、水にも強いので、
ガシガシ使うことができ、お手入れも簡単です。
環境に優しく、そして気軽に、長くお使いいただける
次世代のサステナブル素材です。

環境に配慮した再生ポリエステルの素材を使用。
環境負荷が少ないだけでなく、
耐久性や使い勝手に優れた高品質な素材を選び、
サステナブルなモノづくりを行っています。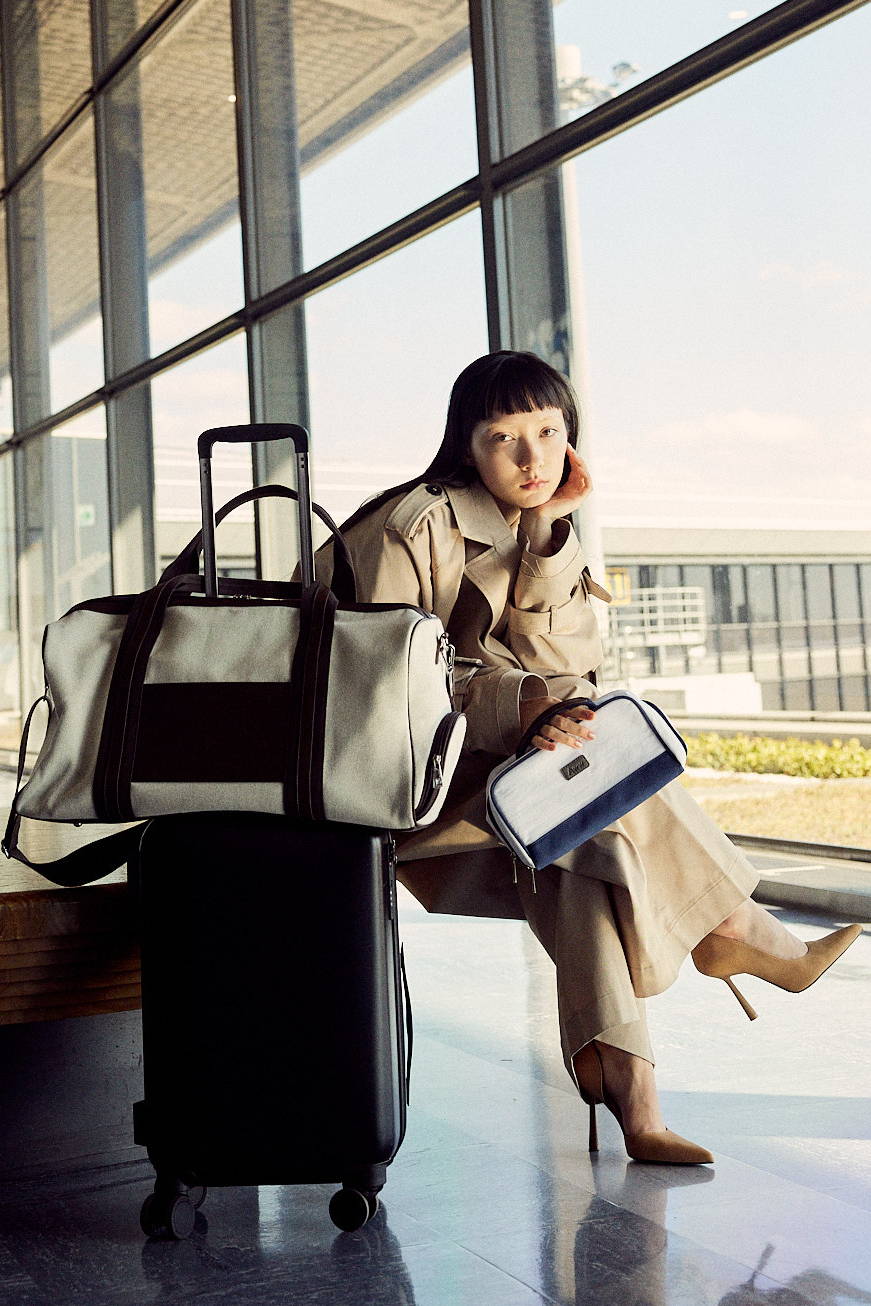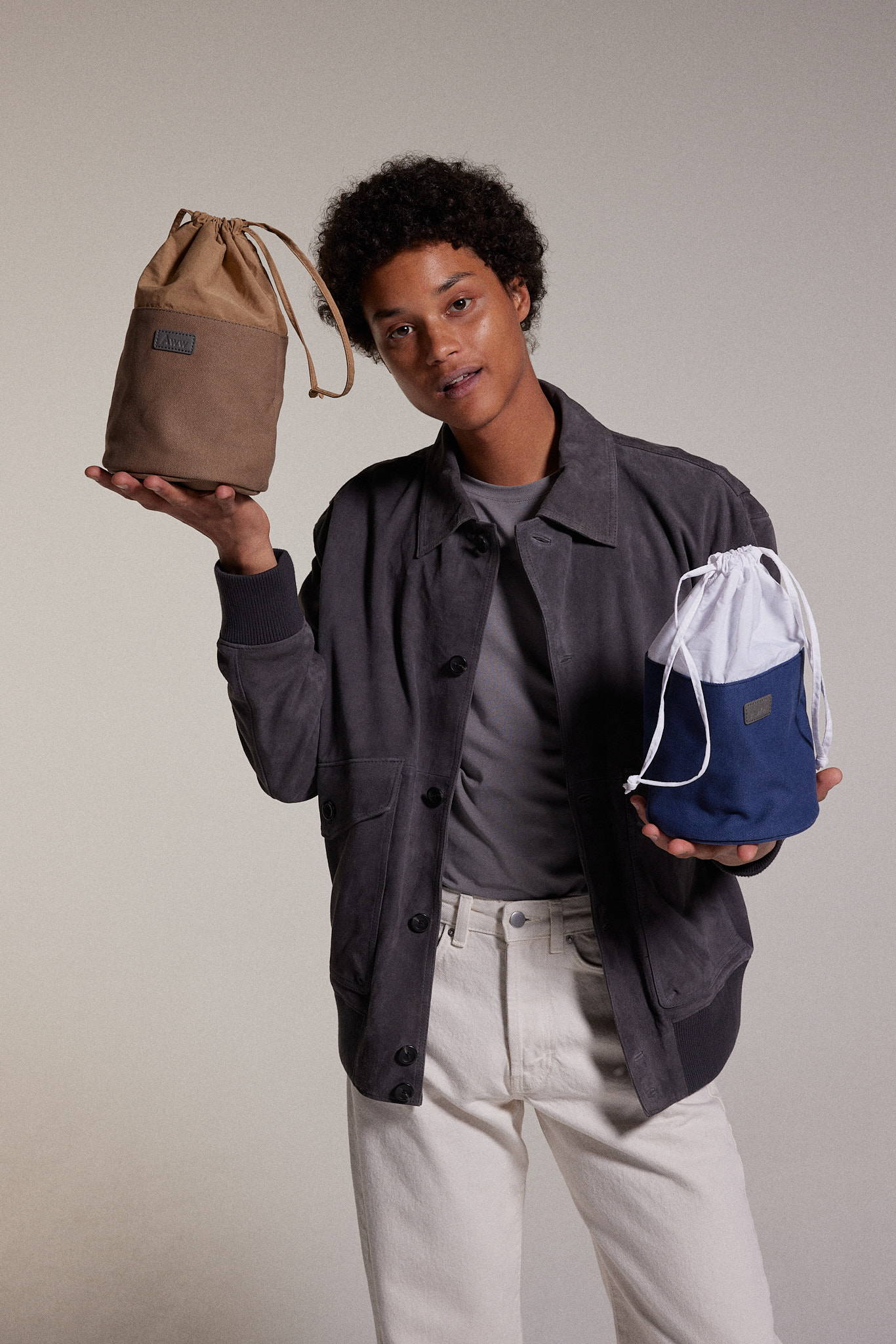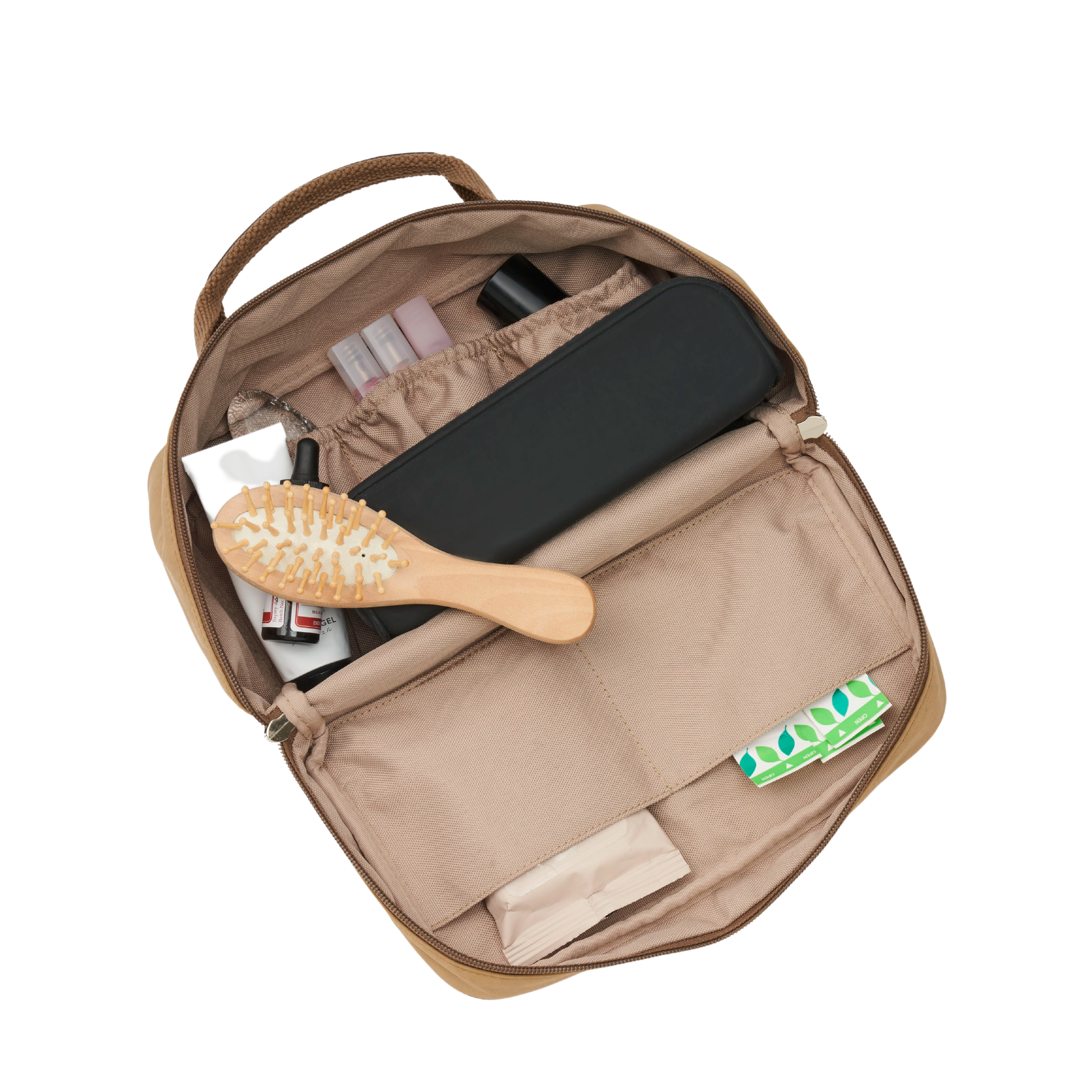 内側には複数のポケットがあり、
化粧品や洗面道具、ガジェットなど
仕分けして整理整頓して収納できます。




廃棄予定のりんごをアップサイクルして生まれた、
USDA認証も受けているVEGATEX社の
アップルビーガンレザーを使用。
実、種や木、ジュースなどもアップサイクルし、
限りなくフードロスを無くしています。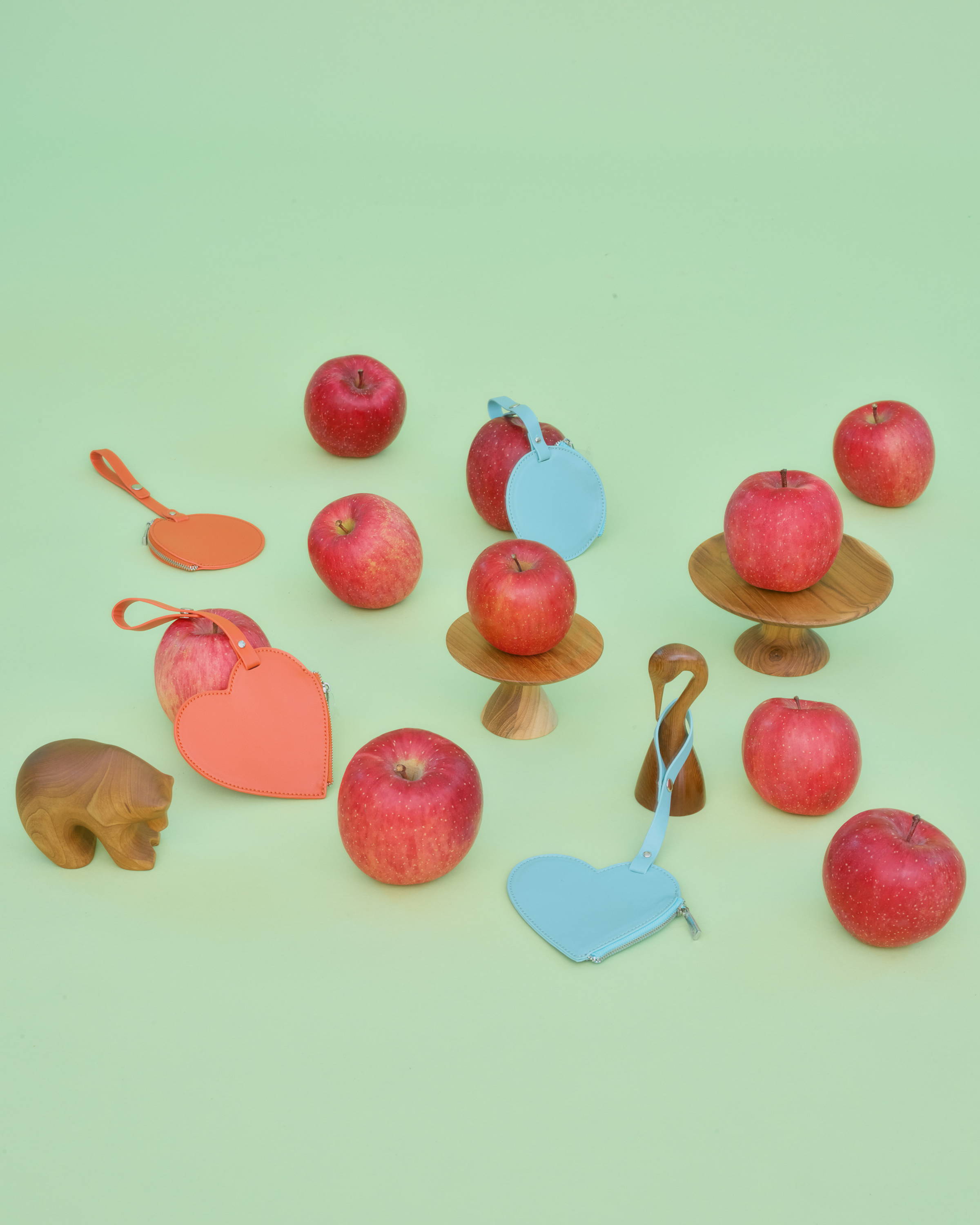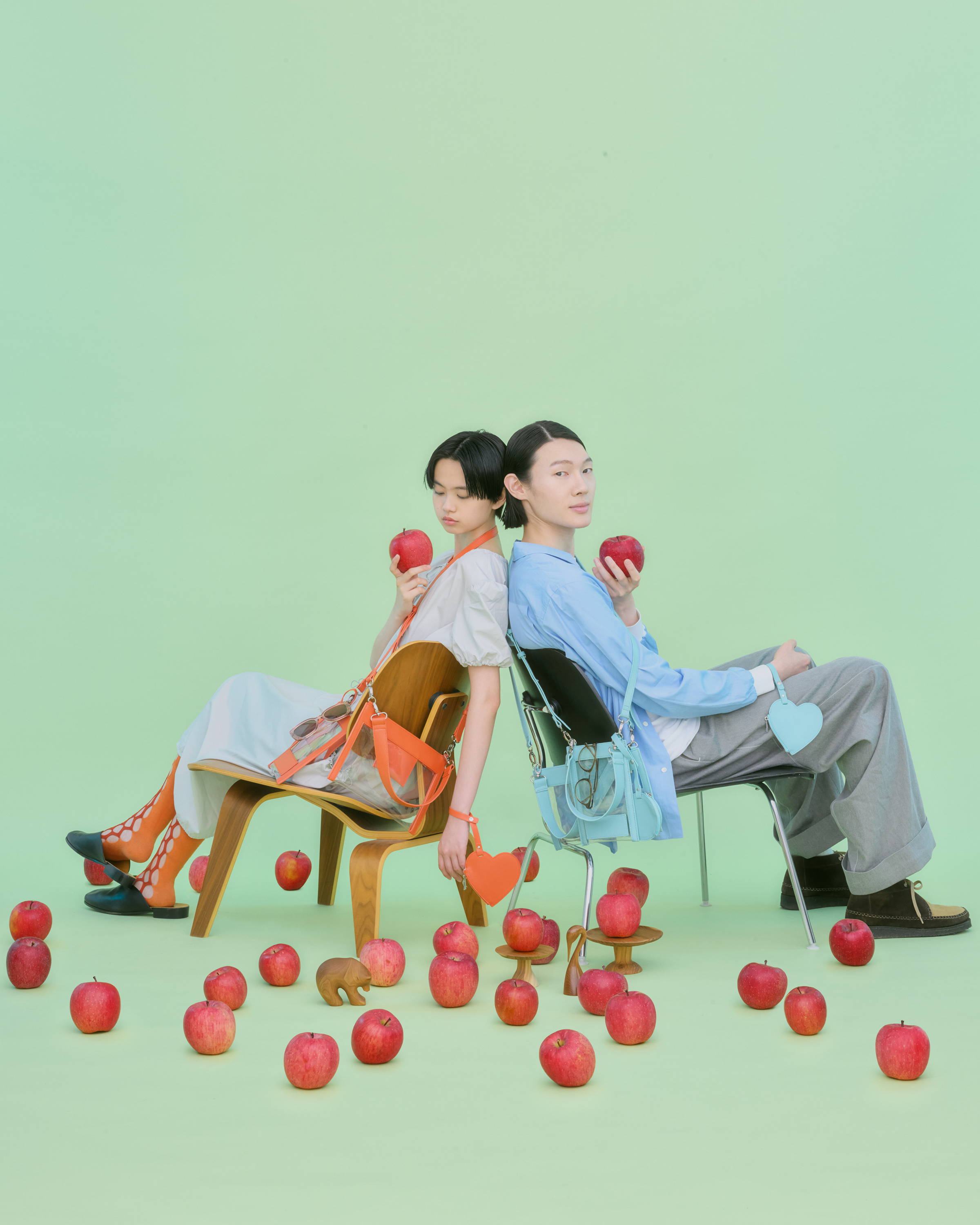 従来の合成皮革と比べて、アップルレザーは
色褪せにくく、また耐久性が通気性にも
優れているのが特徴。
また、ソフトで軽く、水にも強いので、
ガシガシ使うことができ、お手入れも簡単です。
環境に優しく、そして気軽に、
長く使える次世代のサステナブル素材です。